Today was another lazy day - ahhhh, so nice. Started off by sleeping in and then having some breakfast while Bob went to the "Standing Room" to play with his train I logged onto the computer for a bit. We decided we would go do the groceries and then go visit Bob's parents. After a lovely visit we headed for home but decided last minute to stop into Subway for two of their $5.00 foot-longs. I bought the Meatball Marinara and Bob's sub was the cold-cuts. We came home and had a mini picnic on the bed. LOL!!!!!!! We then had a nice long nap, got up and Bob rocked out on Guitar Hero and I decided I would learn how to create a GIF. I'll be adding this to the WEEBLES Group on Facebook.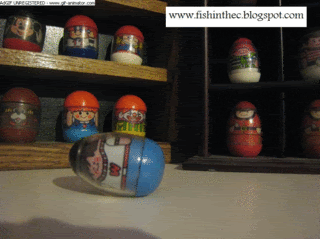 Speaking of Weebles I have a painting of a
Mirror for Sale
So then I decided to play with a video that we made of our very good friend's Heather & Xander's doggy named Bacon. First I edite down the video of their dog jumping to add to our jumping group on facebook.
JUMP
Then I decided to take a still shot of Bacon jumping from the video to add to the JUMP group.
And finally, I just had to create GIFS of him jumping. lol
This one is a smaller version.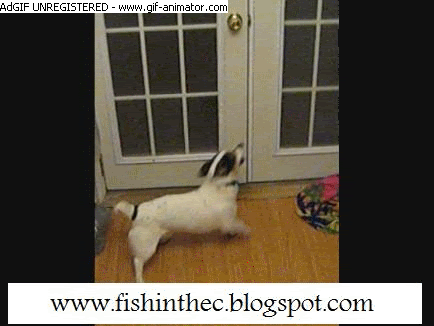 Well, Bob's back downstairs with the train and it is nearly 8:30pm here, so I better retire downstairs and continuing working on my secret painting project for some friends. I'm really excited about it. Don't worry, you'll get to see it when I'm done.