So, as you know, Bob and I are starting to collect G-Scale Trains and we want to make them look like the REAL trains that go by our back yard.

We started off with a new train and Bob wanted to make it look aged and worn.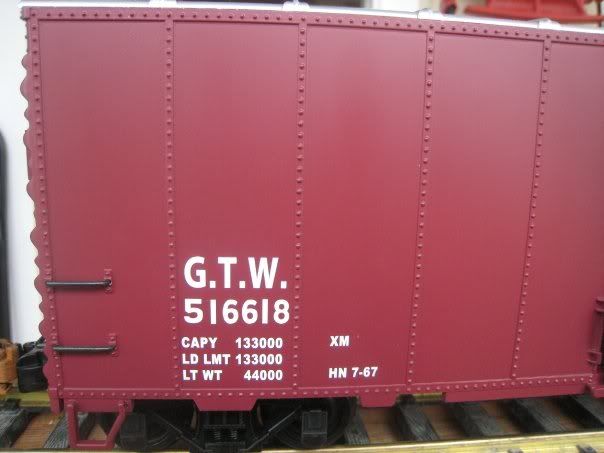 NEW TRAIN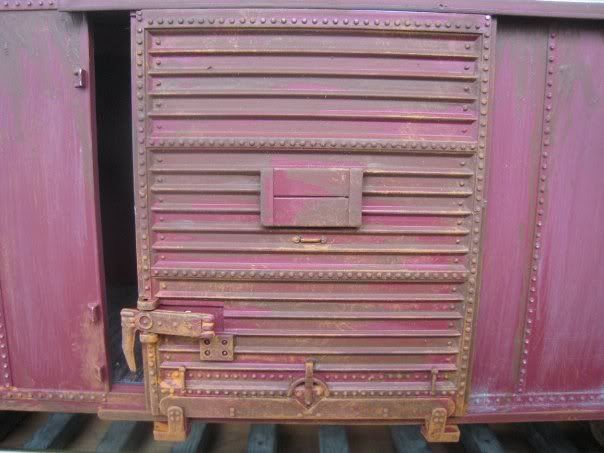 AGED TRAIN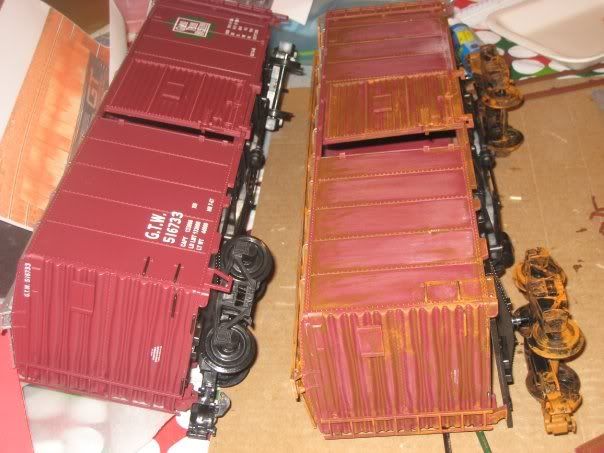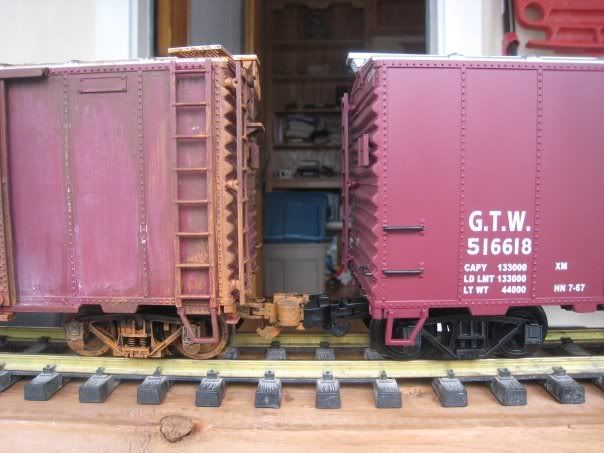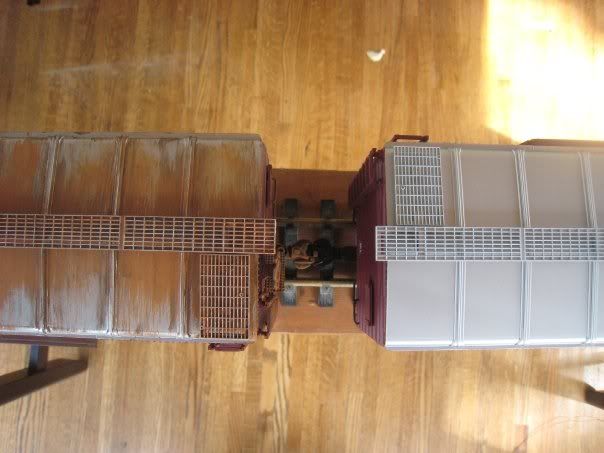 After some yard work last night, he was eager to start painting graffiti on the side cars, who knew what he chose to paint would be items I love. He used my old brushes and acrylic paints, what a man!!! Great job Bob!! I LOVE THESE!!!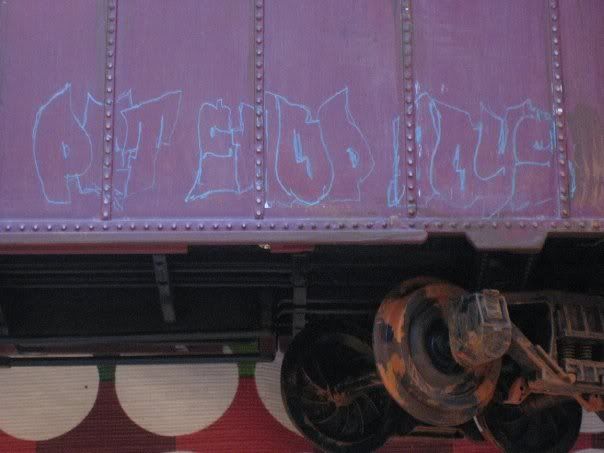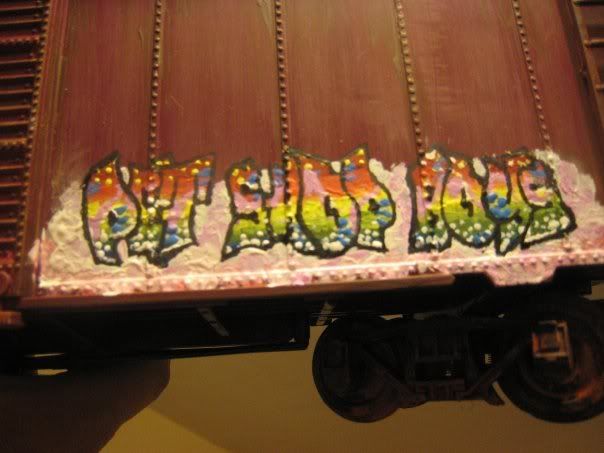 &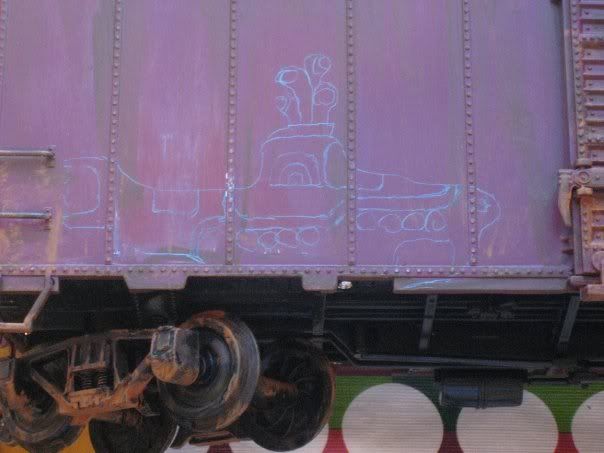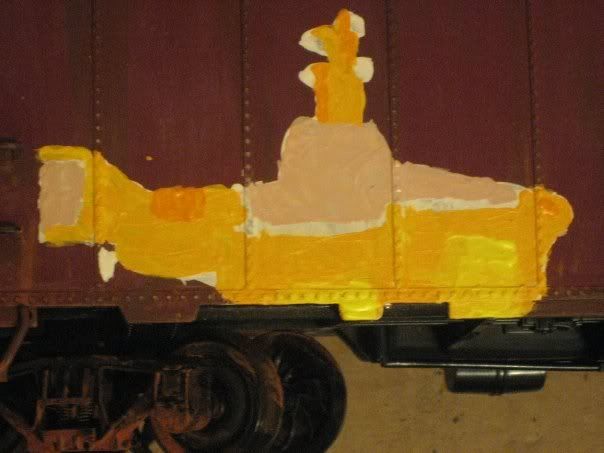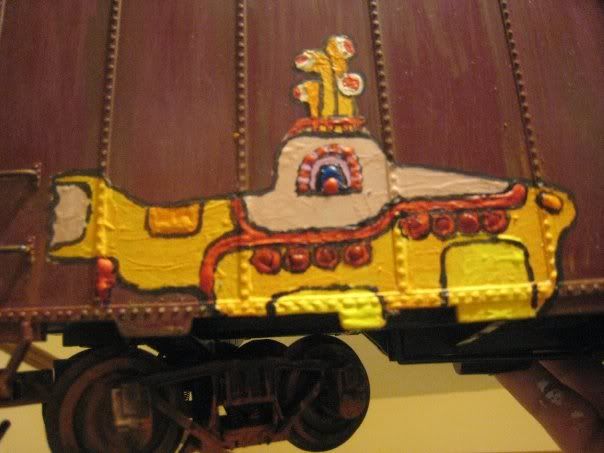 I LOVE THE PET SHOP BOYS & Beatle's YELLOW SUBMARINE!!!

Now I have my own personalized train cars!!!! I can hardly wait to see what Bob does next!!!


NOTE: We started a G-Scale Train Blog strickly for our love of G-Scale Trains www.gscaletrain.blogspot.com