Show your support if you would like to see the
Please take a moment and sign below!!!! Thanks!!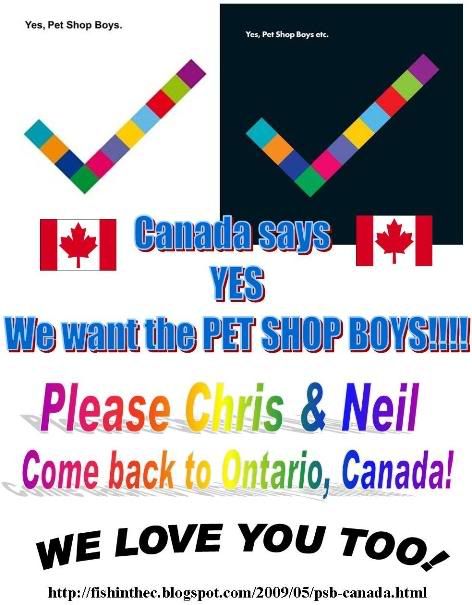 PLEASE NEIL TENNANT & CHRIS LOWE if you read this, please come back to Ontario, Canada -- WE LOVE YOU TOO!!

We love that you have come to Ontario, Canada in the past, please come back!!
(or maybe consider playing in the Niagara Region) (GRIN)

THANK YOU!!!!